Post by shakespeare on Jun 26, 2012 18:16:21 GMT
The summer solstice of Run What Ya Brung drag racing weekends at Stratford Upon Avon's Shakespeare County Raceway continues in a few days time with the CKC Showdown on Saturday 7th July and Custom Chrome Racing Public Track Day on Sunday 8th July. Both days are open to all makes and models of cars and bikes, and clubs are most welcome.
The CKC Showdown is a unique event for Kit Car enthusiasts brought to you by the guys at Complete Kit Car Magazine. The third CKC Showdown attracts a wide range of kit cars from Cobra replicas through to Caterham's, Westfield's and the tough Ultima Sports racers. You don't need to pre-book but you can just turn up on the day, either to run your car or simply to come along and watch the action. Dedicated magazine pit space will be provided on Saturday. CKC will be offering a prize for fastest time of the day for a taxed and registered kit car.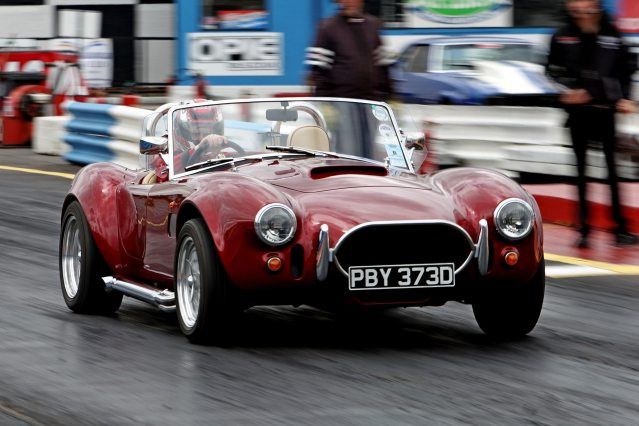 The Custom Chrome Racing Cherry Bomb Challenge has been set up by the manufactures of the original Cherry Bomb exhaust system to find out who really has the quickest car and motorcycle on the day. Winners will receive a unique trophy as a memento of the day as well as goodies from Custom Chrome Racing. The CCR Challenge is open to everyone who signs on the day for RWYB.
Established with a wealth of exhaust manufacturing technology since the late 1970's, Custom Chrome Racing have developed a new stainless internal silencing structure offering superior exhaust components and providing unsurpassed silencing and performance on the road as well as the drag strip!
Drivers contesting the Pro Street Drag Series will be taking to the strip for round 2 of Shakey's modified and performance Japanese and European series. Also the guys from the Datsun Z Club Drag Challenge will be making several qualifying runs before a bracketed elimination on Sunday afternoon.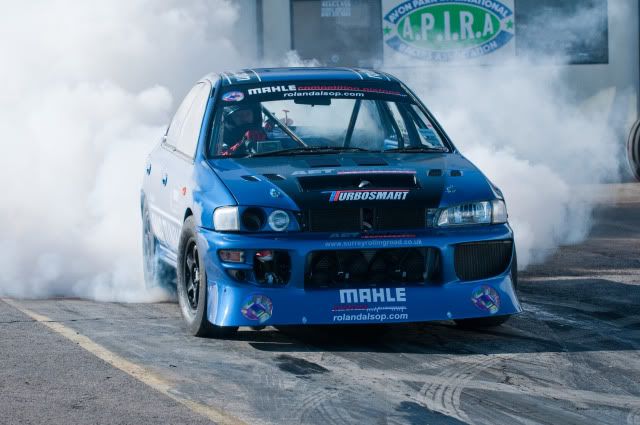 It's the ultimate buzz in motor sport! Bracket racing for cash! The Shakespeare County Gamblers series has been running for sometime now and it's proven pretty popular. You sign up, bung some cash in the pot, chalk the time you reckon you'll run on the back window, and race. Closest to the chalked time (without going under) is the winner. You don't need a monster race car to compete - some people take part in their daily drivers - as it's not necessarily the fastest car that wins, and you can walk off with a good bit of petrol money, a trophy and a bag full of goodies from the race track's supporters. And it's fun.
And for the purists of nostalgia drag racing, the Wild Bunch will be in town to entertain everyone with there wild looking supercharged Dragsters and methanol injected short wheel base Altereds and Funny Cars. Action with the Wild Bunch is guaranteed with high octane cars covering the quarter mile in as little as nine seconds at 150 plus mph.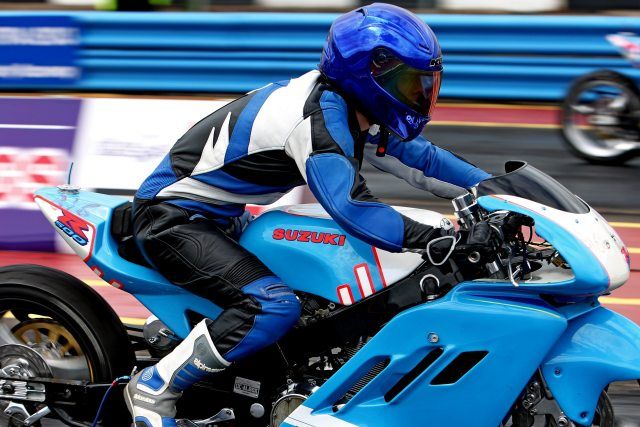 And for the bikes fans make sure you enter your road bike in the AMC Coating Street Bike Challenge as you may be going home with a special winner's trophy and vouchers from sponsors AMC Coating as the quickest and fastest rider of the day. All makes and models are welcome to participate. Just sign up on the day.
All clubs are welcome to come along and make a weekend of summer sun! Just give us a call.
So if you do plan to run your car, it must go through a brief scrutineering process and you will need a helmet in order to run as well as your driving licence! Full details can be found on our web site at
www.shakespearecountyraceway.co.uk
along with admission and RWYB Track details. Alternatively give us a call on 01789 720180 or for advance tickets 01789 414119. See you at the strip!